"Cheaper Calls, Cheaper Bills"
VoIP (Voice over Internet Protocol) or Internet Telephony, is a method of receiving and transmitting voice calls by converting your voice into digital 'packets' - exactly the same way your email and web browsing is transmitted.

By combining the way your business communicates - voice, email, data and video - into a single, secure network, you will increase productivity and make real-time and significant cost savings.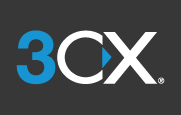 Epic IT is a 3CX Silver Partner and we are experienced in the specification and delivery of IP telephony solutions to SME's. The benefits to your business of switching to Internet Telephony are immediate.
​Your hardware and maintenance costs are reduced because control and management become more efficient and less complex to administer
Internet Telephony utilises the technology that drives your existing internet infrastructure
Internet Telephony is more robust and scalable than traditional phone lines
Remote workers can connect using a broadband connection from anywhere in the world
Individual call charges are slashed because each call is carried as far as possible over the internet
We supply and support basic telephony features such as call processing, voicemail and music on hold as well as larger solutions suitable for Call Centres requiring full system management.
For more information or to discuss your VoIP Telephony requirements, please call 0207 458 4800 or email
info@epicit.co.uk
today.
What Client's Say

Epic IT has run all YANELEX servers (both Linux and Windows) for the last 6 years. Benefiting from their reliable and secure servers has enabled us to grow and provide a host of successful corporate and e-commerce sites.

YANELEX Ltd
Track Day Form
CUSTOMERS AND PROSPECTS


---

BOOK YOUR FREE 'RADICAL EXPERIENCE'